Inspired by a genuine love of the game, our company was built on a passion to make every golf experience memorable. Since the pandemic, the game of golf has experienced record growth and significant changes. As an industry leader, we understand the great responsibility we have to drive the game forward and ensure tomorrow's players come to a sport that is welcoming, accessible and one that they can call their own.
We recognize the scope of this undertaking, and we know that it's impossible to do it alone. That is why we created this page – a place to not only celebrate all the game-changing work being done by our properties nationwide and people like you – but to also create a community of movers and shakers who are every bit as focused on growing the game as we are.
Together, let's #MakeGolfCool!
Meet Roger Steele
KemperSports' Official Community Advisor for the #MakeGolfCool Initiative
As our part of our ongoing commitment to making the game of golf more welcoming and accessible for youth players, we successfully hosted the first-ever KemperSports Youth Golf Week across our family of facilities nationwide during the last week of July! With help of our new community advisor for the #MakeGolfCool initiative Roger Steele, our properties celebrated Youth Golf Week by offering discounted greens/range fees, youth golf clinics, special giveaways, instructional events, contests and more for young players (through age 16).
While this year's Youth Golf Week may be over, there's still plenty of opportunities throughout our portfolio to check out golf and all it has to offer.
"I feel like every time we introduce a kid to the game of golf, we ultimately help their life."
With the help of the homie Roger Steele, we kicked off the inaugural KemperSports Youth Golf Week in our own backyard at Harborside International Golf Center (Chicago, IL) and Deerpath Golf Course (Lake Forest, IL) with DiscoverGolf.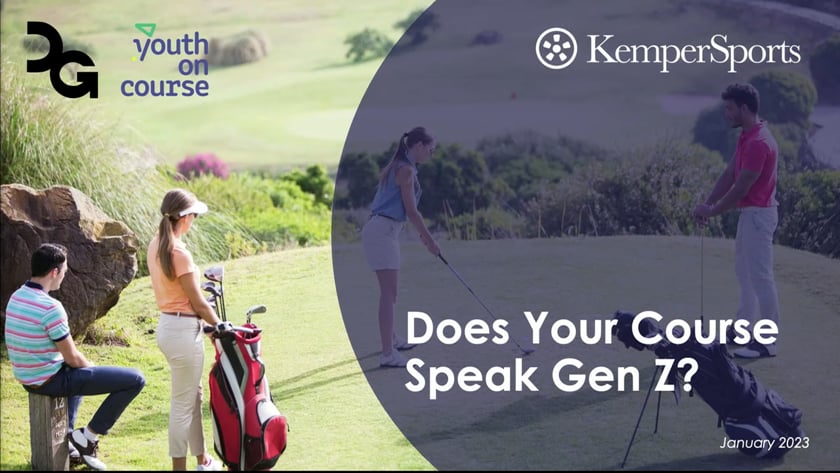 At the 2023 PGA Show, we brought together KemperSports staffers and other industry leaders to discuss strategies strategies and solutions to capturing golf's next generation of players and staff and how to keep them involved in the game for life. Watch the video to learn how you and your property can speak Gen Z.
Together, Let's #MakeGolfCool!
What are you doing to #MakeGolfCool?
Share your story to help us spread the word.
"*" indicates required fields